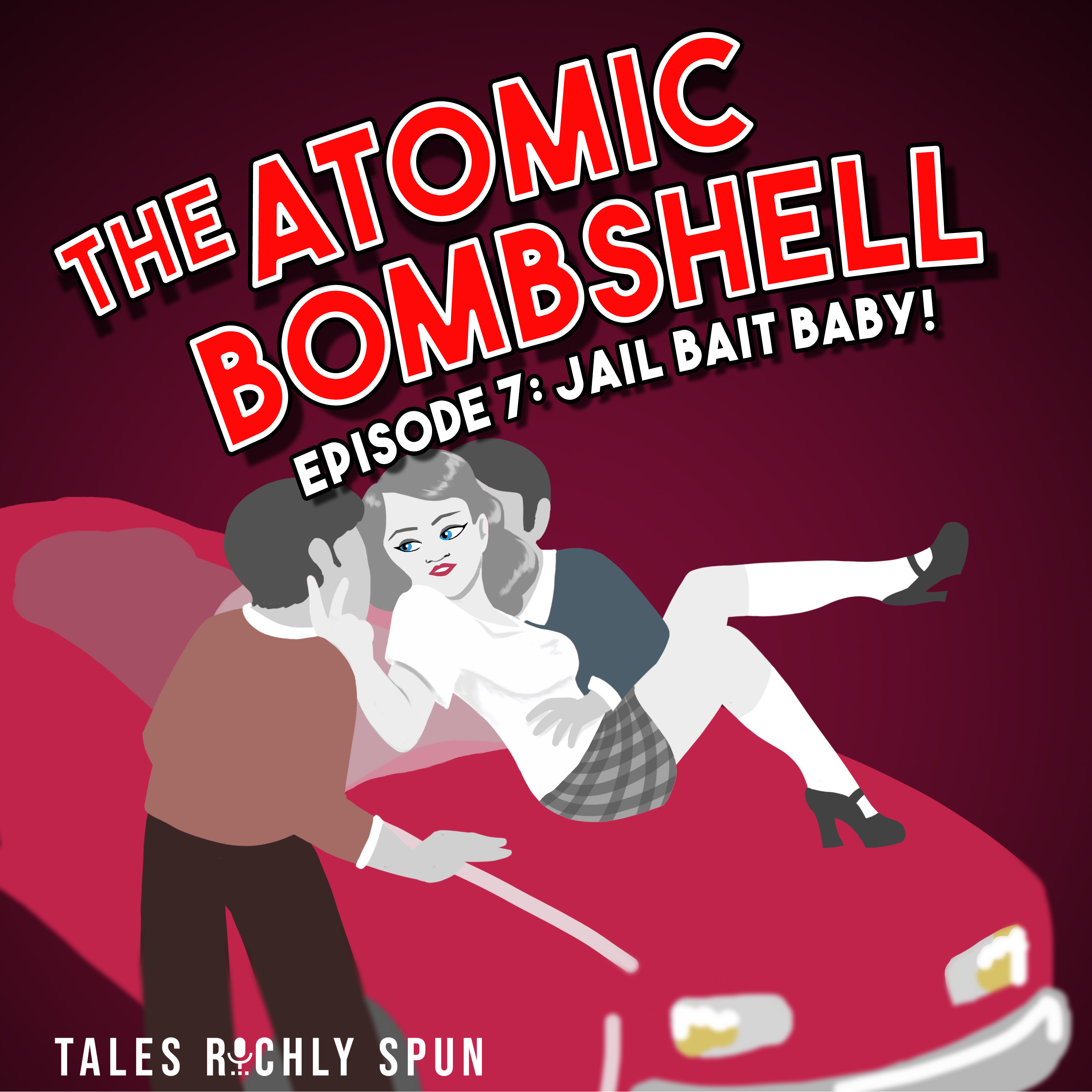 Episode 7: Jail Bait Baby!
Mynx runs away from home and gets cast in a sordid grindhouse exploitation classic, and promotes it in a wild cross-country carny-ride. 
LEARN MORE
We've curated some books and movies that take you deeper into the fascinating forgotten world of 1930's exploitation films, from Reefer Madness to The Road to Ruin.
BOOKS
Profoundly Disturbing – Shocking Movies That Changed History by Joe Bob Briggs.  Good stuff about 30's exploitation, including Mom and Dad.
Forbidden Fruit – The Golden Age of the Exploitation Film by Felicia Feaster and Bret Wood. The one, great, indispensable (albeit somewhat hard to find) reference for exploitation films of the 1930's (like Mynx's Jail Bait Baby). Some good stuff about the 'roadshow' money-getting techniques of the Forty Thieves (Herbert W. Zoozman, charter member).
MOVIES
Mom And Dad. Made for $30,000, made $20 million.  A Kroger Babb original, featuring footage of (what could be) a live child birth at the end. You can see it on YouTube, if you can stay awake. Dull as watching paint dry, but a cultural document nonetheless. Millions stood in line to pay good money to watch this. See if you can figure out why.
Reefer Madness. Another 40 Thieves "forbidden" classic, also on YouTube. Reveals how a single puff on a marijuana "reefer" causes depravity, insanity and certain death. 'Nuff said.
EPISODE CREDITS
Written by R. Lee Procter
Produced, Edited, and Directed by Matthew Solari
Co-Producer: Kevin W. Whitaker
Artwork: Rowen Procter
Special Thanks To:
Nancy Linehan Charles
Rod Maxwell
Caitlin Muelder
Will Reinbold
John Rhoten
Stephen Smith