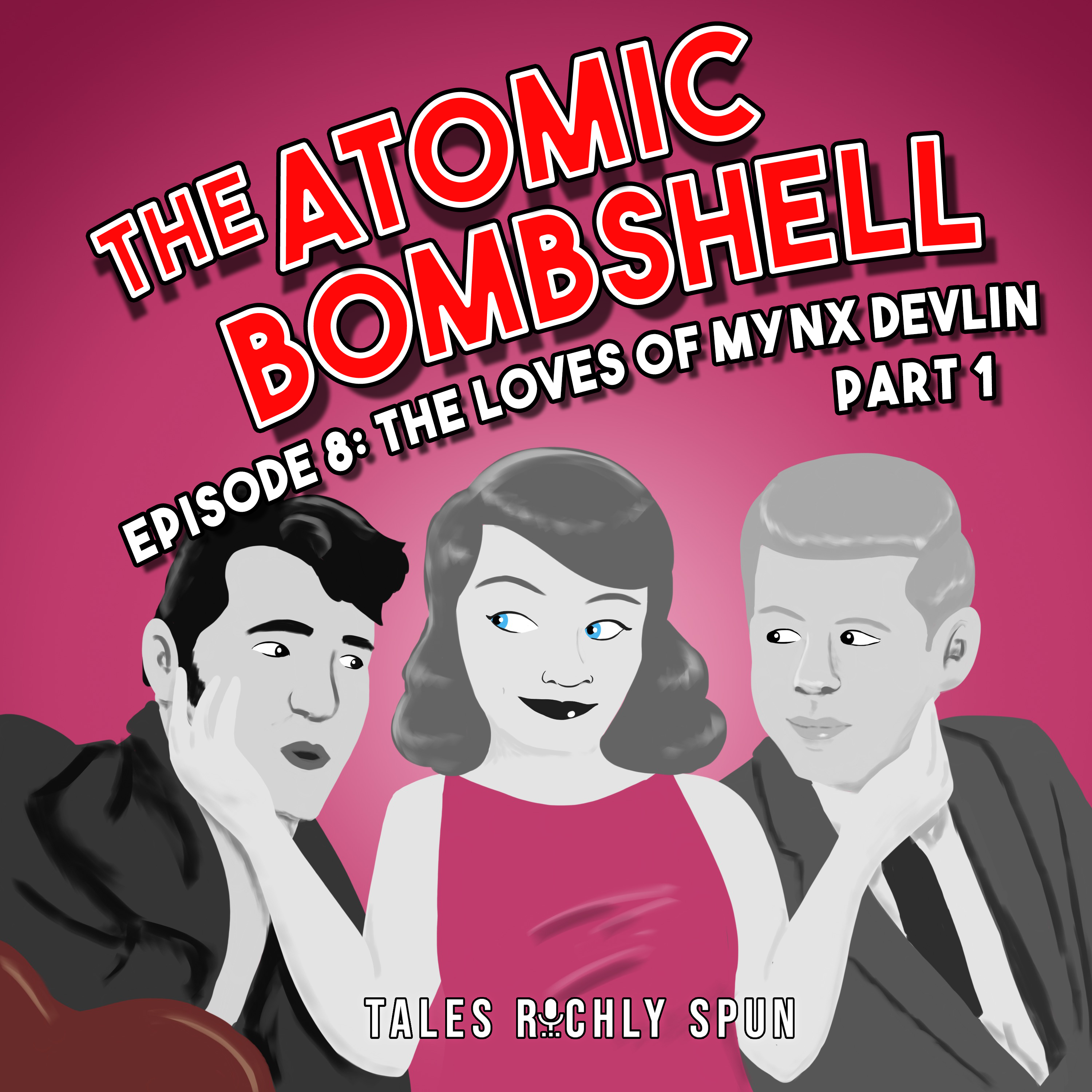 Episode 8: The Loves Of Mynx Devlin, Part 1
Mynx tells all – how she saved the world TWICE for her lover, the most powerful man in the world, and then had a torrid rendezvous with a co-star, the most famous rock star in the world.
LEARN MORE
We've curated some books and movies that invite you to learn more about the terrifying insanity of the Cuban Missile Crisis, and the tragically banal film career of Elvis Presley. 
BOOKS
Elvis! Elvis! Elvis! The King and His Movies by Peter Guttmacher (includes soundtrack CD). A great deep-dive into the King's movies (although, inexplicably, does not include The Swingin' Astronaut)
Thirteen Days – A Memoir of the Cuban Missile Crisis by Robert F. Kennedy and Arthur Schlesinger. The closest the world has ever come to nuclear annihilation, by the folks in the room. Thank goodness Mynx was there to figure it out!
MOVIES
Speedway, Kissin' Cousins, Harum Scarum. Choose an Elvis movie from the 1960's, any Elvis movie. They all live in an alternate universe of surreal mediocrity, with a subtext of despair – Elvis, how could you?? (Oh well, let's forget that and just "Do the Clam!")
Dr. Strangelove. Our vote for greatest comedy ever made, and the most insightful statement about the absurdity of America's Cold War "mutually assured destruction" face-off with the Russkys. "We'll Meet Again, Don't Know Where, Don't Know When…"
EPISODE CREDITS
Written by R. Lee Procter
Produced, Edited, and Directed by Matthew Solari
Co-Producer: Kevin W. Whitaker
Artwork: Rowen Procter
Special Thanks To:
Nancy Linehan Charles
Rod Maxwell
Caitlin Muelder
Stephen Smith