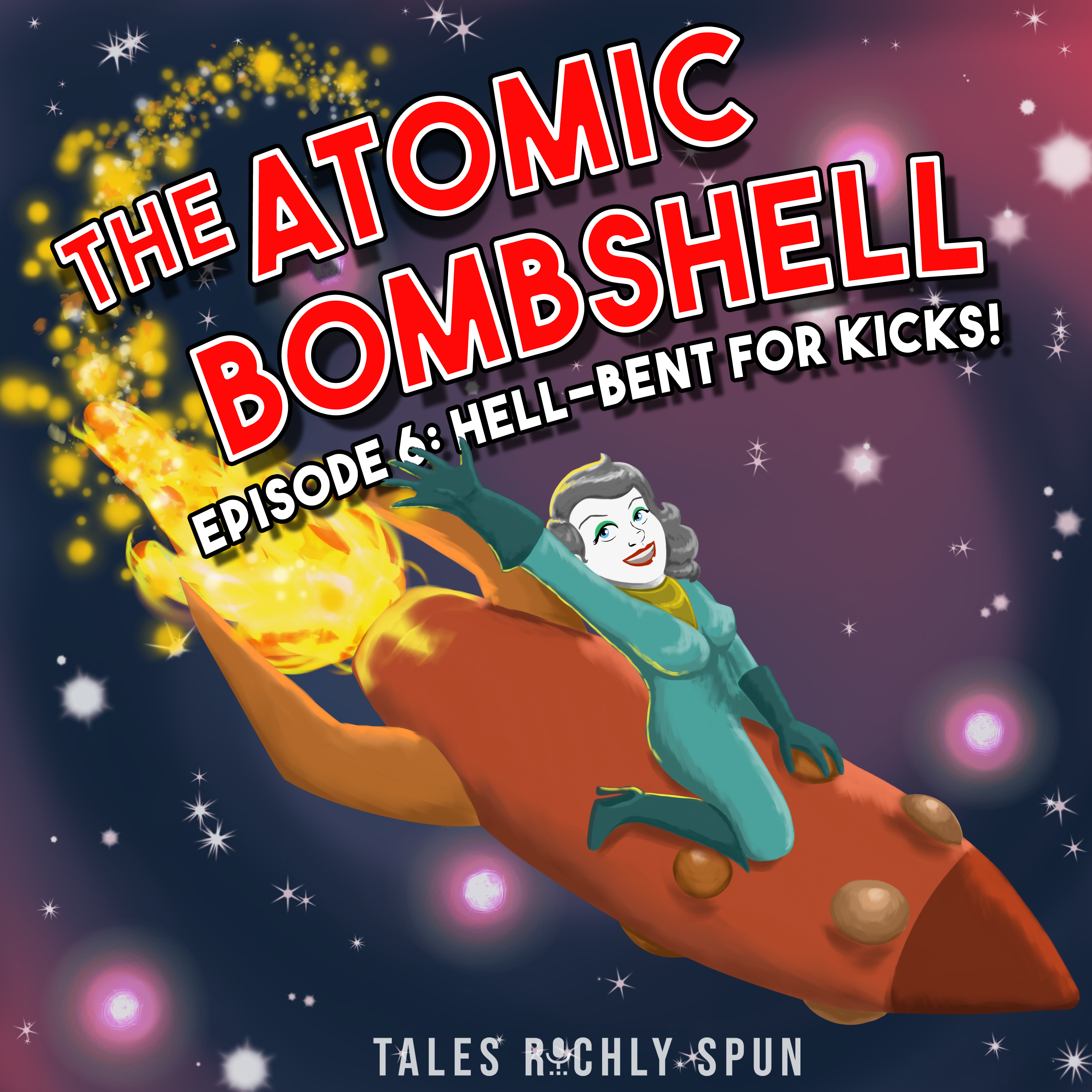 Episode 6: Hell-Bent For Kicks!
Mynx makes eighteen classic drive-in movies and exploitation films and jumps at an impulsive marriage proposal. But a stunning revelation will leave you breathless…and change everything.
LEARN MORE
We've curated for you some books and movies that take you deeper into the misunderstood decade of the 1950's featuring nuclear paranoia, giant irradiated bug movies and rock and roll rebels looking for a cause.   
BOOKS
The Fifties by David Halberstam. Good overview of a misunderstood decade. No, it wasn't all Ozzie and Harriet and Patti Page. It was nuclear anxiety, rock and roll and juvenile delinquency…and drive-in movies, of the type that helped Mynx Devlin break the blacklist. 
Confidential Confidential – The Inside Story of Hollywood's Notorious Scandal Magazine by Samantha Barbas. Another guide to the seamy underside of the 1950's (and great fun). Turns out that Liberace was gay! Who knew??
MOVIES
High School Confidential starring Mamie Van Doren, directed by Jack Arnold. The Citizen Kane of cheesy 50's juvenile delinquency movies. It opens with Jerry Lee Lewis singing the title song on the back of a flatbed truck, and gets better from there. Wow.
Them! The greatest 'giant irradiated insects try for world domination' epic. Still works like gangbusters. This is in the "Drive-In Movie Hall of Fame" (first ballot)
Rebel Without A Cause. The primal teen alienation epic, and the first that was told from the perspective of teens themselves. James Dean suffers for an entire generation. Directed by Nicholas "In A Lonely Place" Ray
EPISODE CREDITS
Written by R. Lee Procter
Produced, Edited, and Directed by Matthew Solari
Co-Producer: Kevin W. Whitaker
Artwork: Rowen Procter
Special Thanks To:
Nancy Linehan Charles
Caitlin Muelder
Stephen Smith