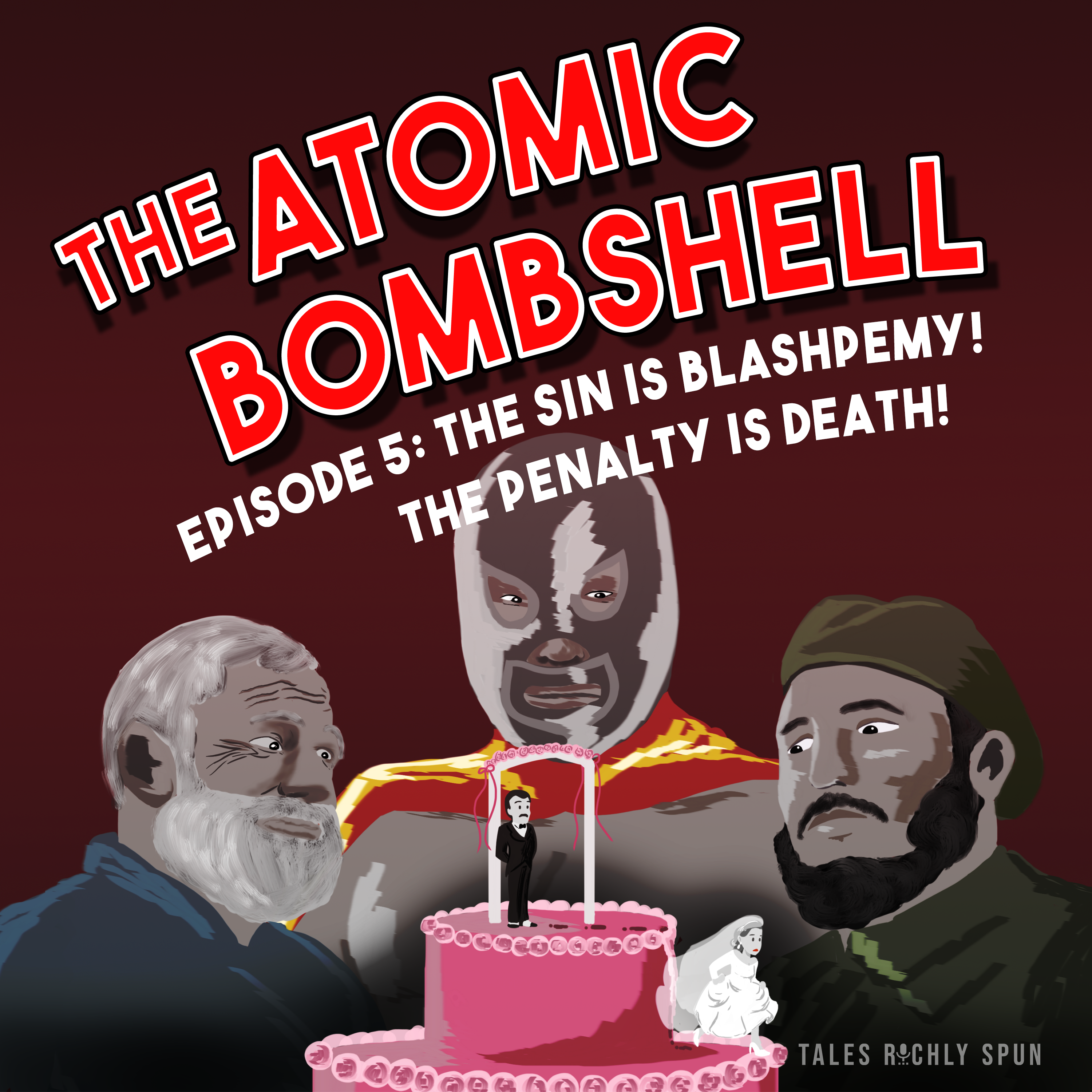 Episode 5: The Sin Is Blasphemy! The Penalty Is Death!
Mynx is on the run. Exiled in Mexico and thrust into the Cuban revolution, she meets a notorious surrealist Spanish surrealist director and becomes the mistress of a charismatic, soon to be world famous rebel leader.
LEARN MORE
We've curated some books and movies that illuminate Havana, Cuba under Batista in the 1950's, and the romantic misadventures of Howard Hughes.
BOOKS
Havana Nocturne – How the Mob Owned Cuba and Then Lost It to the Revolution by T.J. Engish. When Mynx was collaborating with Luis Buñel on their "Santo the Masked Wrestler" movie, this is what was going on in Cuba.
Howard Hughes – The Untold Story by Peter Harry Browne and Pat H. Broeske. This was my prime source for info on Hughes. All the corporate intrigue, including the great adventure in Nevada. A great read.
MOVIES
Un Chien Andalou/L'Age d'Or – Two signature films by Luis Buñel. How many 90-year-old films still have the power to shock? These do. Astonishing movies by a singular talent. (Check out "Mexican Bus Ride" for Buñel during his "Mynx" period)
Santo Versus the Diabolical Brain (or any of the hundreds of "Santo the Masked Wrestler" movies from the 50's and 60's). Imagine a single masked wrestler with the crime-fighting power of the Avengers, only with no special effects and a budget of a dollar fifty. Needless to say, pure (bizarre, campy) fun.
EPISODE CREDITS
Written by R. Lee Procter
Produced, Edited, and Directed by Matthew Solari
Co-Producer: Kevin W. Whitaker
Artwork: Rowen Procter
Special Thanks To:
Caitlin Muelder
Stephen Smith