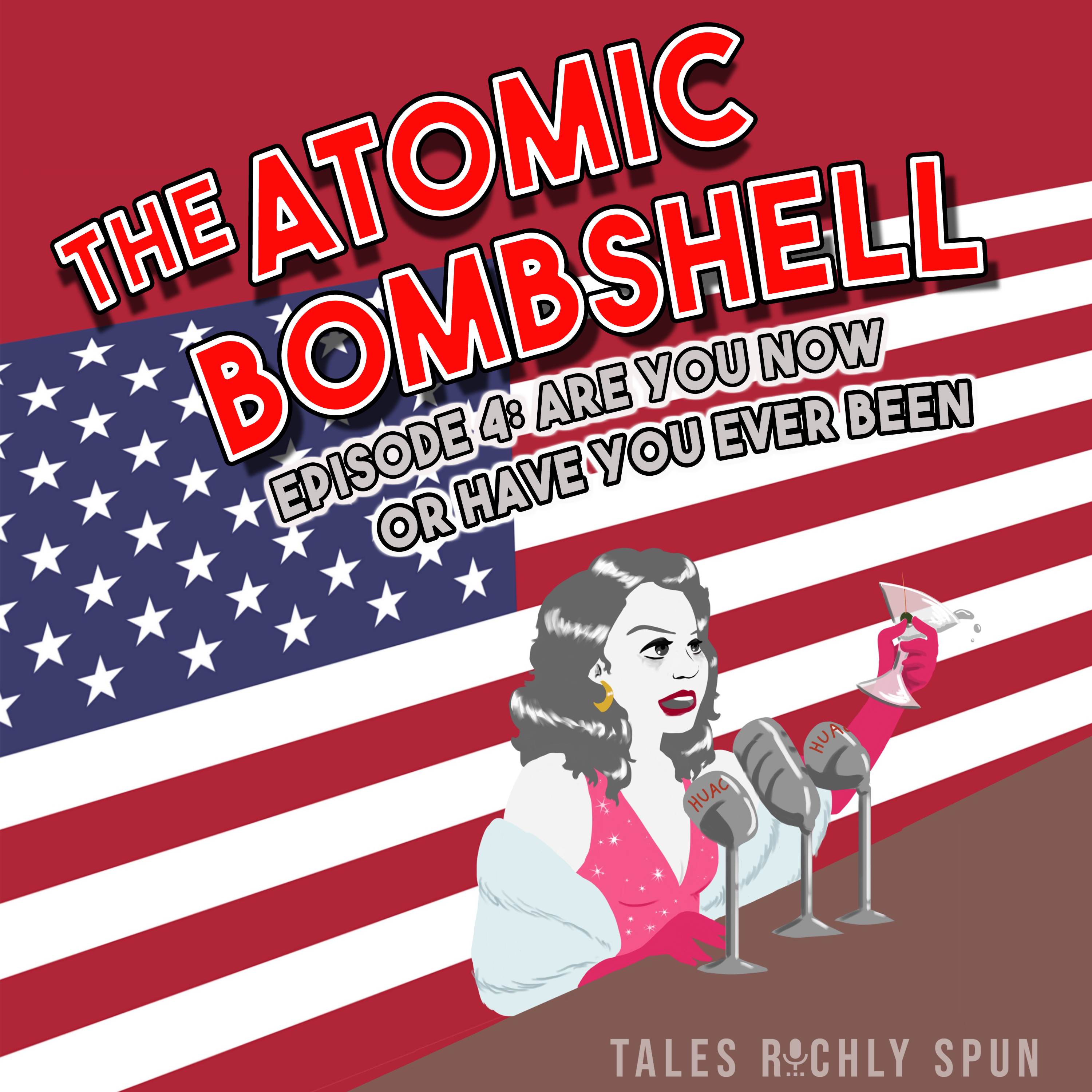 Episode 4: Are You Now Or Have You Ever Been
Betrayed, with once chance to save herself! It's the time of the Red Scare and HUAC. Mynx Devlin makes a fateful choice that renders her an outcast and receives a gift from beyond the grave that offers a glimmer of hope.
LEARN MORE
Here you'll find books and movies about the Red Scare, the era Dalton Trumbo described as "The Time of the Toad." 
BOOKS
Red Scare – Memories Of The American Inquisition, an Oral History by Griffin Fariello. All the fear, outrage and corrosive paranoia of the 50's Great American Commie Hunt, in the words of the people whose lives were destroyed.
Tender Comrades – A Backstory of the Hollywood Blacklist, by Patrick McGillian. Another essential oral history of the Red Scare, focused on screenwriters, directors and actors who were persecuted for their political beliefs.
Show Trial – Hollywood, HUAC and the Birth of the Blacklist, by Thomas Doherty. Great, bloodcurdling cultural history, focused on the 1947 "Hollywood Ten" HUAC 'show trial.'
MOVIES
Trumbo. A recent film about the life of blacklisted screenwriter Dalton Trumbo. A good introduction of what the Hollywood 10 went through (and how they outlasted the bastards).
The Front. Tragedy as comedy. Written, directed by and starring blacklisted filmmakers from the 1950's. Woody Allen plays a "front," selling the work of blacklisted writers. Full of absurd (and true) moments from "the time of the toad."
EPISODE CREDITS
Written by R. Lee Procter
Produced, Edited, and Directed by Matthew Solari
Co-Producer: Kevin W. Whitaker
Artwork: Rowen Procter
Special Thanks To:
Caitlin Muelder
Michael Rothhaar
Will Reinbold
Bob Rumnock
Tony Russomanno
Stephen Smith
Jennifer Taub