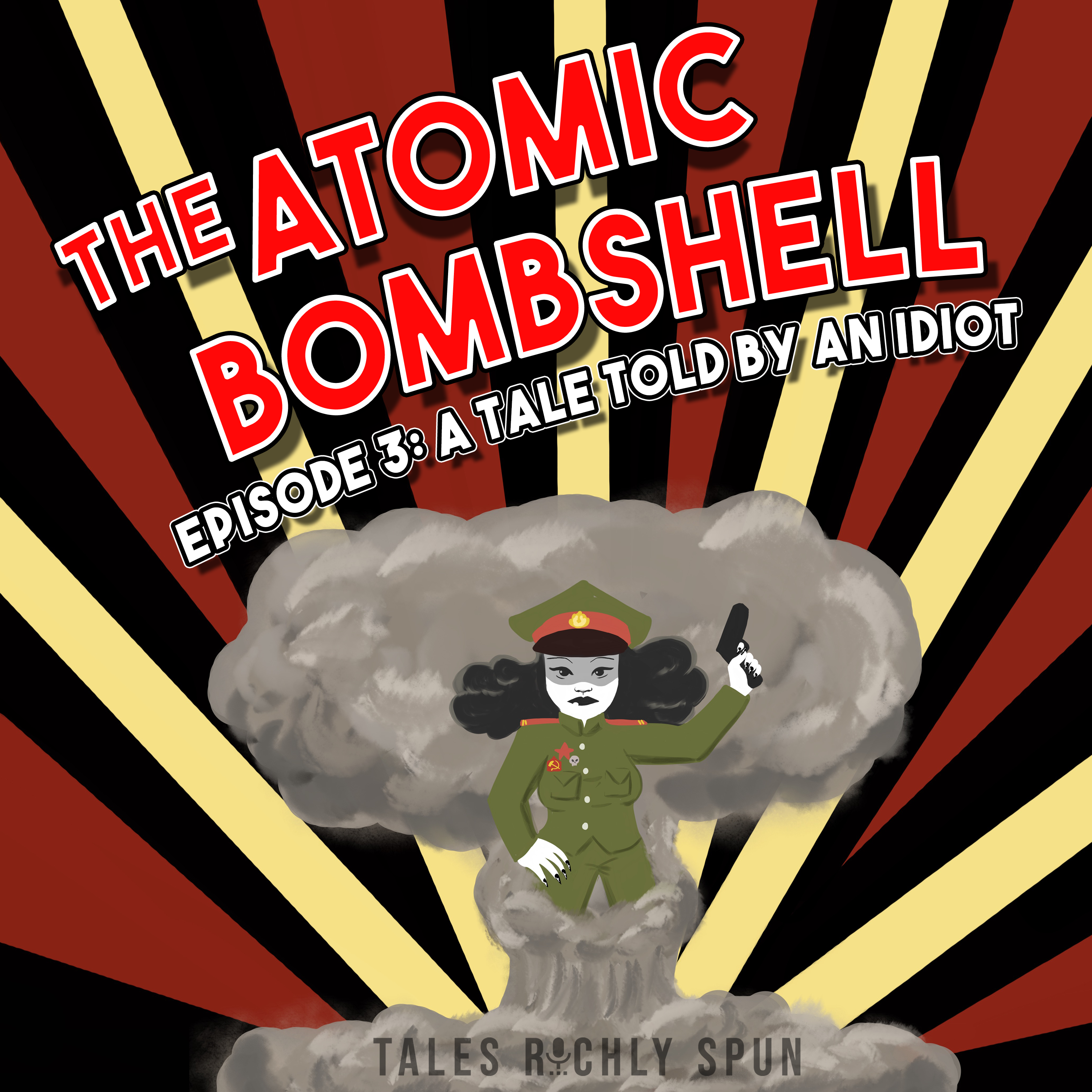 Episode 3: A Tale Told By An Idiot
Mynx Devlin goes on an emotional roller-coaster ride. She's a box office sensation working with Howard Hughes and Sam Fuller, she's abandoned by her sponsor, she relishes a night of forbidden love, and she makes an epic cinematic catastrophe that ends in epic betrayal.
LEARN MORE
Here you'll find books and movies about the age of atomic paranoia that pushed America over the edge into madness.
BOOKS
A Third Face – My Tale of Writing, Fighting and Filmmaking by Samuel Fuller, Introduction by Martin Scorsese. Sam Fuller (director of Mynx Devlin's Hell is a Female) tells all. As subtle as a punch in the nose, like his films. Great stuff.
Film Noir – An Encyclopedic Reference to the American Style, edited by Alain Silver and Elizabeth Ward. An indispensable portal into the world of film noir, with (just about) every film described and analyzed.
MOVIES
The Naked Kiss. Sam Fuller's rawest, most savage cinematic statement. If you want to know where filmmakers like Quentin Tarantino and David Fincher got their mojo, watch this or any of Sam Fuller's films (esp. Shock Corridor)
Kiss Me Deadly. Robert Aldrich's 50's gut-punch, with Mike Hammer busting it up on the trail of the "atomic whatsis."
Split Second. Possibly the best melding of noir conventions and atomic paranoia. Can anyone get out alive when some thugs take hostages way, way too close to the site of an imminent atomic test?
EPISODE CREDITS
Written by R. Lee Procter
Produced, Edited, and Directed by Matthew Solari
Co-Producer: Kevin W. Whitaker
Artwork: Rowen Procter
Special Thanks To:
Jaxon Duff Gwillim
Bill Lithgow
Caitlin Muelder
Will Reinbold
John Rhoten
Stephen Smith