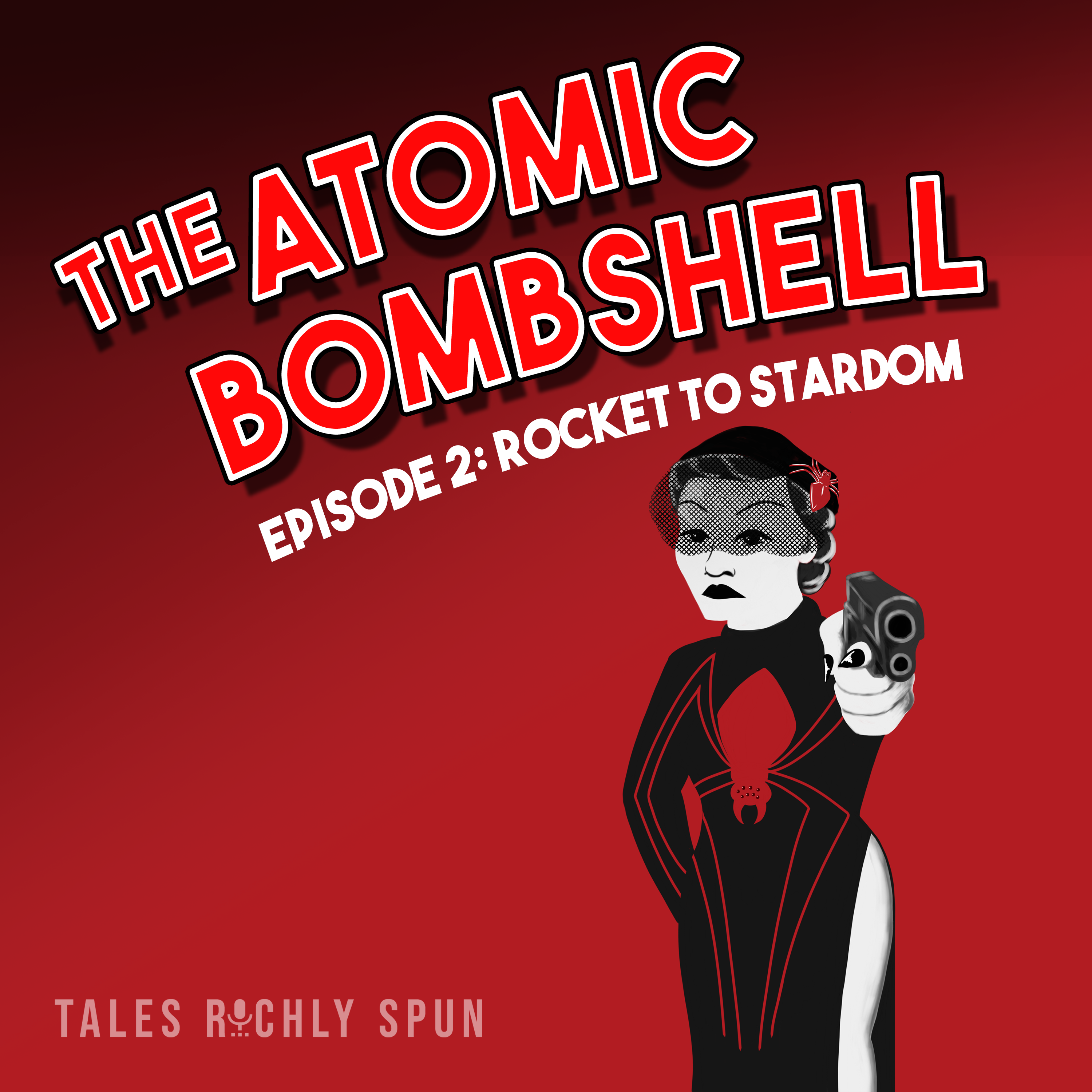 Episode 2: Rocket to Stardom
Mynx Devlin goes from starlet to star in the most unlikely way possible. Her breakthrough film noir movie roles make her the hottest star in Hollywood. 
LEARN MORE
We've curated a list for you of books and movies that illuminate the cultural darkness that produced the flourishing of film noir movement in the late 1940's. 
BOOKS
City of Nets: A Portrait of Hollywood in the 1940s by Otto Friedrich. Simply the best book about the decade that began with patriotic "rah rah" about winning the World War II and quickly transitioned into panic and darkness with the disillusion of the Cold War, the nuclear arms race, and the Red Scare. This is what produced film noir.
Dark City Dames: The Wicked Women of Film Noir by the "Czar of Noir," the great Eddie Muller. This is a series of insightful profiles of the iconic actresses who put the sizzle in film noir: Coleen Gray, Jane Greer, Evelyn Keyes, Audrey Totter, Marie Windsor and my personal fave, Ann "Detour" Savage.
MOVIES
Gun Crazy. Peggy Cummins tears it up as a Bonnie Parker-like hellcat on a wild crime spree. Definite inspiration for "Thrill Queen"
Force of Evil. Possibly the best film noir ever made, written and directed by the great Abraham Polonsky (immediately blacklisted after making this sublime film). One of Martin Scorsese's all time faves. Insightful, poetic, moving.
D.O.A. Pure dynamite. The greatest plot in all film noir. Our hero is poisoned. He has 48 hours to track down his killer before he croaks. If I had one choice to explain the essence of noir, I'd show this film.
Detour. Edgar Ulmer's B-Movie classic. Pure poverty row existential anguish, with the best ending line in noir: "You never know when fate or some mysterious force is going to put the finger on you for no good reason at all." Amen, brother.
EPISODE CREDITS
Writer: R. Lee Procter
Producer, Editor, Director: by Matthew Solari
Co-Producer: Kevin W. Whitaker
Artwork: Rowen Procter
Special Thanks To:
Caitlin Muelder
Piotr Michael
Justin Owades
Chris Pavlica
Stephen Rebori
Will Reinbold
John Rhoten
Bob Rumnock
Tony Russomanno
Brad Shelton
Stephen Smith