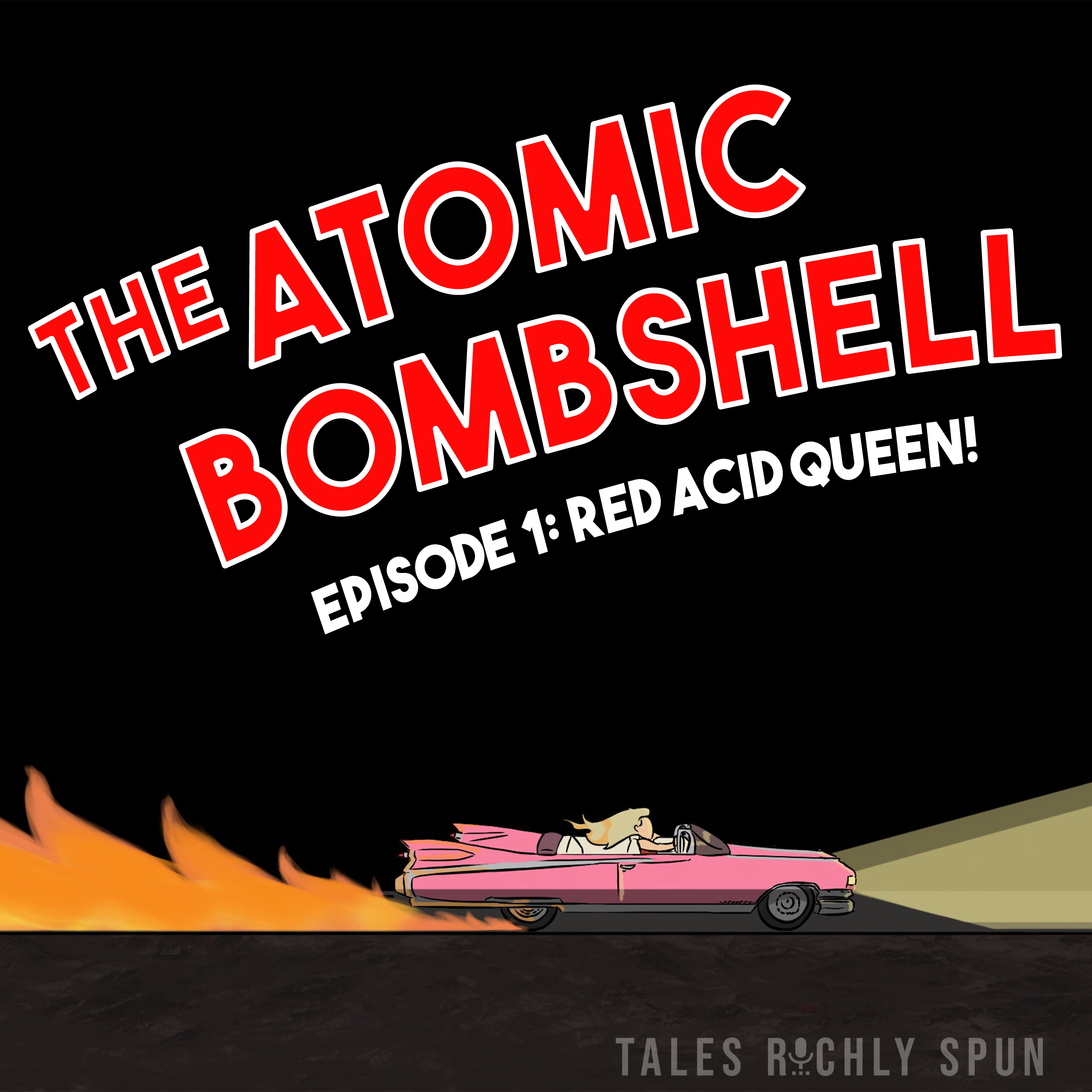 Episode 1: Red Acid Queen!
Mynx Devlin—provocative, seductive movie star and B-movie actress known as the "Red Acid Queen"—is dead. Was it suicide? Murder? Her granddaughter joins an investigation into her mysterious death…and fascinating life.
LEARN MORE
The 1960s was a time of revolutionary charge in the culture. If you want to learn more about this era, here are a few books and movies you might enjoy.
BOOKS
Storming Heaven: LSD and the American Dream by Jay Stevens. A superior history of LSD in the 1960's, with lots of cultural context.
The Year the Dream Died: Revisiting 1968 America by Jules Witcover, forward by David Halberstam. A good book about the nervous breakdown America suffered (along with Mynx Devlin) in 1968.
Easy Riders, Raging Bulls: How the Sex, Drugs and Rock 'N' Roll Saved Hollywood by Peter Biskind. Valuable info about the counter-culture revolution in Hollywood starting in the late 60s, when Mynx made Havin' A Groovy Love-In!
MOVIES
Any of these films will give you an insight into the radical transformation of Hollywood, with the rise of rebels like Dennis Hopper, Peter Fonda and Jack Nicholson (and lots and lots of pot smoking)
The Wild Angels starring Peter Fonda, Bruce Dern, Nancy Sinatra and Diane Ladd. Directed by Roger Corman. An outlaw biker in black leather invades a Southern California beach town with his gang.
The Trip starring Peter Fonda and Bruce Dern. Directed by Roger Corman. With both his personal and professional life in crisis, an artist begins to experiment with LSD to free himself artistically.
Easy Rider starring Peter Fonda, Dennis Hopper and Jack Nicholson. Experience the real '60s counterculture in this compelling mixture of drugs, sex and armchair politics.
EPISODE CREDITS
Written by R. Lee Procter
Produced, Edited, and Directed by Matthew Solari
Co-Producer: Kevin W. Whitaker
Artwork: Roman Procter
Special Thanks To:
Diane Hurley
Bill Lithgow
Caitlin Muelder
Will Reinbold
Tony Russomanno
Stephen Smith